Gift Ideas for Pet Lovers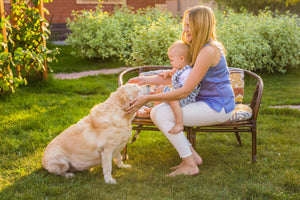 They already have a furry friend, what more could they want?! How about gifts that will boost the health and increase the happiness of the pet they love? Pet lovers want the best for their pets but many times they are so caught up in getting their beloved friends treats and toys, they may forget some of the more practical and helpful gifts that will make their lives and the lives of their pets better. 
Pet Cleansing Wipes 
Some pets need baths between their weekly baths and some pets downright hate baths! Cats, for instance, can easily clean themselves. However, if they like to adventure outdoors they can get into messes. Dogs may roll around in just about anything. The last thing they want for their pets and their homes is grime, dirt and bacteria all over the house and negatively impacting their pets health. Pet cleansing wipes are safe and gentle to use on fur. They can be used on both cats and dogs. They prevent infections from forming. Plus, they will leave them feeling clean and smelling fresh! 
Pet Multivitamins 
Don't forget their daily dose of healthy goodness! Multivitamins made for pets are essential to keeping their pal in top notch shape. By keeping their pets in good health, this will give your pet loving friend less to worry about. Pet multivitamins boost immunity, aid digestion, support heart function and provide hip and joint relief. They may even prolong their furry friends life. 
Pet Immune Support Powder 
Cats can be prone to upper respiratory problems and eye infections. Some of their symptoms include sneezing, runny noses and congestion. It is always helpful to have some l-lysine immune support powder handy incase of a cat cold emergency! This saves a trip to the vet by working as a safe alternative to meds and antibiotics. It can even work as a preventative measure by boosting their immune system. Every pet lover should have a cabinet for their pets filled with natural remedies to keep them safe and free from infection. 
Pet Probiotic Powder 
Dogs eat just about everything! This could potentially hurt their digestive system and cause the pet lover in your life some serious problems. Whether it be cleaning up an accident like diarrhea or a pile of vomit, pet probiotic powder helps add digestive and gastrointestinal health. It also helps protect and provide relief for a multitude of other issues. Some of these include allergies, constipation, bloating, bad breath, hot spots and itching. Natural, safe and effective, one more day of fun with their pet, one less day of pet problems! 
Save the "I love my cat" bumper sticker or the funny sweater with dog breeds all over it. Get the pet lover in your life a gift that will really show them how much you know they love their furry friends! 
Featured Products: